We were initially employed by our client to pressure test and chlorinate 2,190 metres of 400mm DI main and 1850m of 450mm HPPE main.  Being involved from the start this enabled ourselves to work closely with our client and create a commissioning plan that was achievable and worked to their programme.  We carried out regular inspections of the main and carried out pressure testing at agreed lengths with the local water authority and main contractor.
Since completion of the initial 4,000 metres we are pleased to have carried out further works on site including 650m of 225mm ALPE main, 350m of 355mm ALPE main, 475m of 180mm ALPE main and 250m of 90mm ALPE main.
With this development continuing, we hope to remain heavily involved to ensure all future pipe work passes.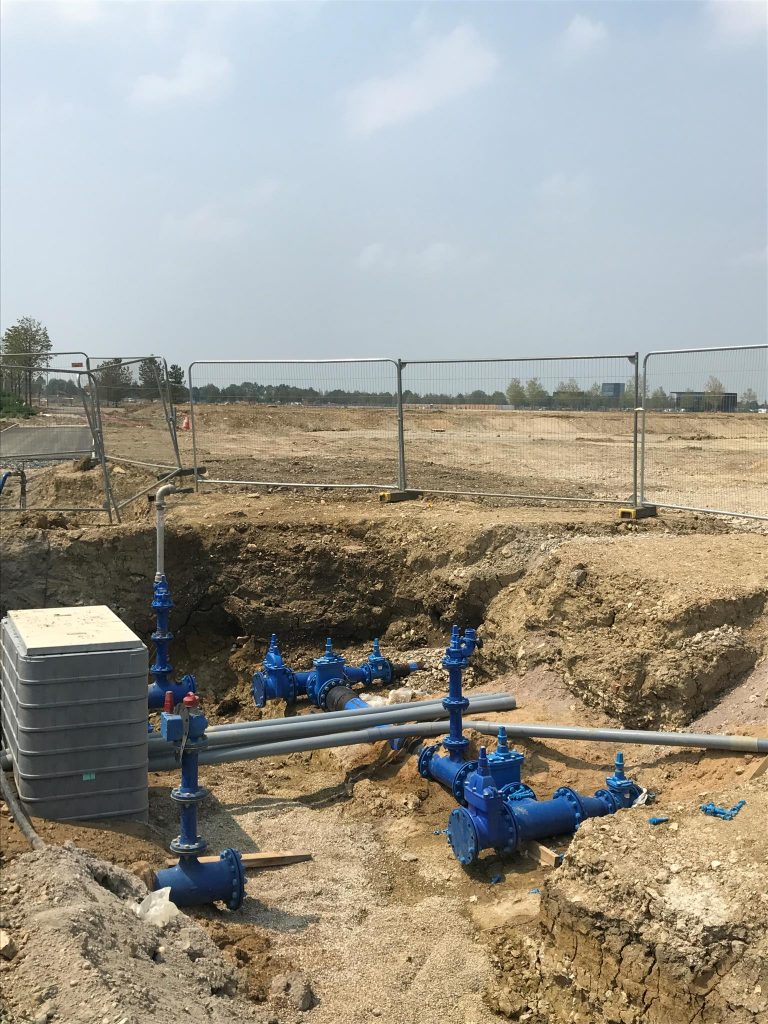 Unit 27 Birchbrook Industrial Estate, Shenstone, Lichfield, Staffs, WS14 0DJ

 01922 451646

enquiries@pipetestingservices.co.uk